Frameless Shower Enclosure?
We'll Help You Dream it, Then Make it a Reality!
4

Easy

Steps
Schedule a Consultation
Choose the Perfect Glass & Hardware Options
Review the Design & 3D Drawings of Your Shower
Sit Back as We Install the Shower of Your Dreams
Schedule an Appointment!
- We'll walk you through the process
---
Popularity in frameless shower enclosures have grown significantly in recent years.  These shower enclosures offer an incredible way to transform a bathroom from average to unbelievable. Part of the appeal of this type of enclosure is the heavy, thick glass with beautifully polished edges.  However, extra care needs to be taken, during the design phase, to ensure that these heavy glass panels are structurally safe and will operate smoothly for the life of the enclosure.
When choosing to have a frameless shower enclosure installed, it is important to choose a contractor that follows a set of established industry standards.  A reputable contractor will follow a set of design guidelines and will have a selection of hardware that will accommodate a variety of design scenarios. CGS has installed hundreds of different frameless shower doors, ranging in design from the basic single door unit to ten panel multi-angle enclosures.  In fact, we have shower design engineers on staff that use robust design software - ensuring that our frameless shower enclosures are structurally sound and built to last.
With heavy glass enclosures, the importance of design cannot be neglected.  Turning your idea and vision into reality necessitates not only the use of quality hardware, but a design to integrate the new enclosure into the existing surroundings.  Correct hardware selection is crucial to achieving the desired outcome of a safe and aesthetically pleasing shower enclosure.
---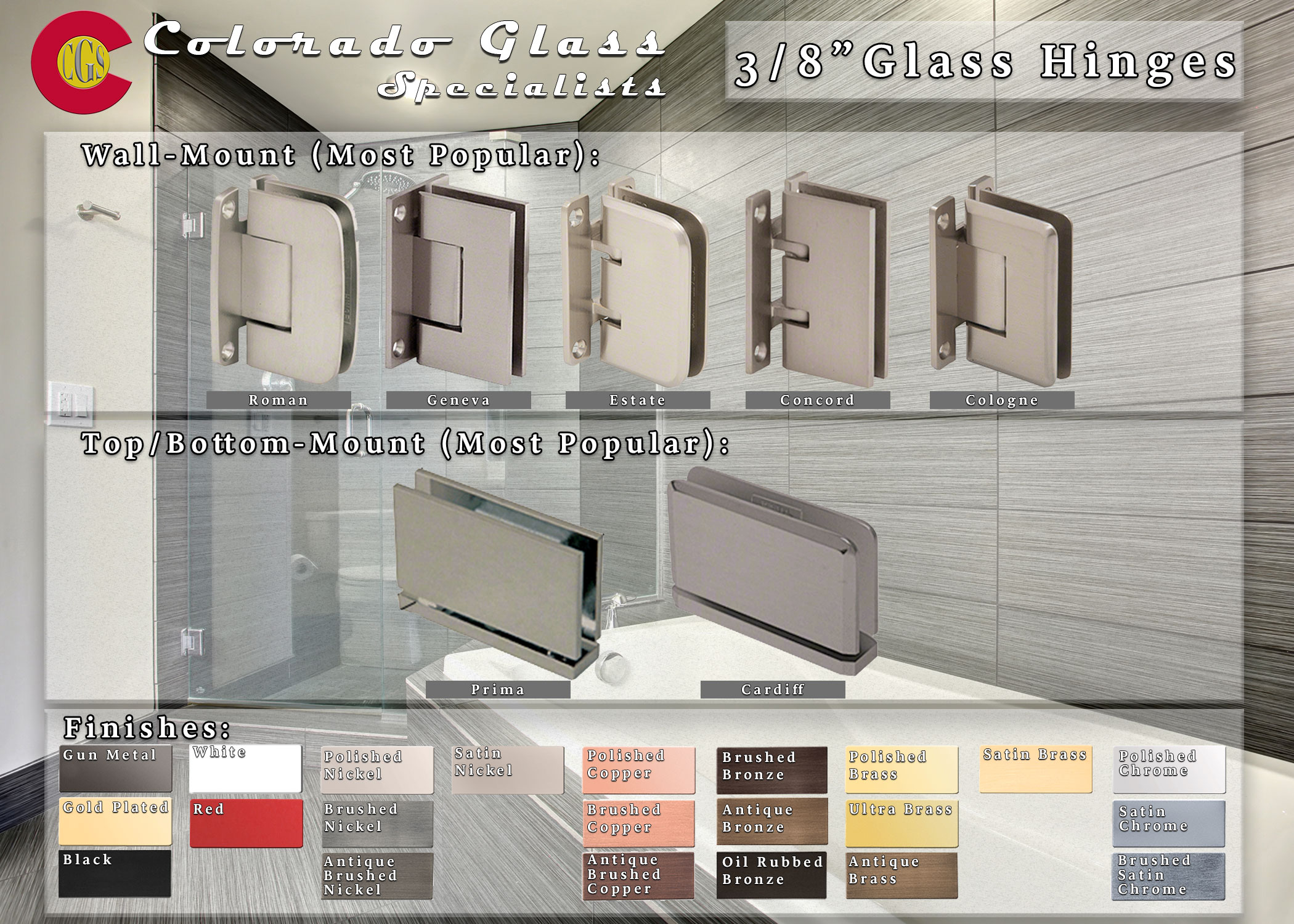 ---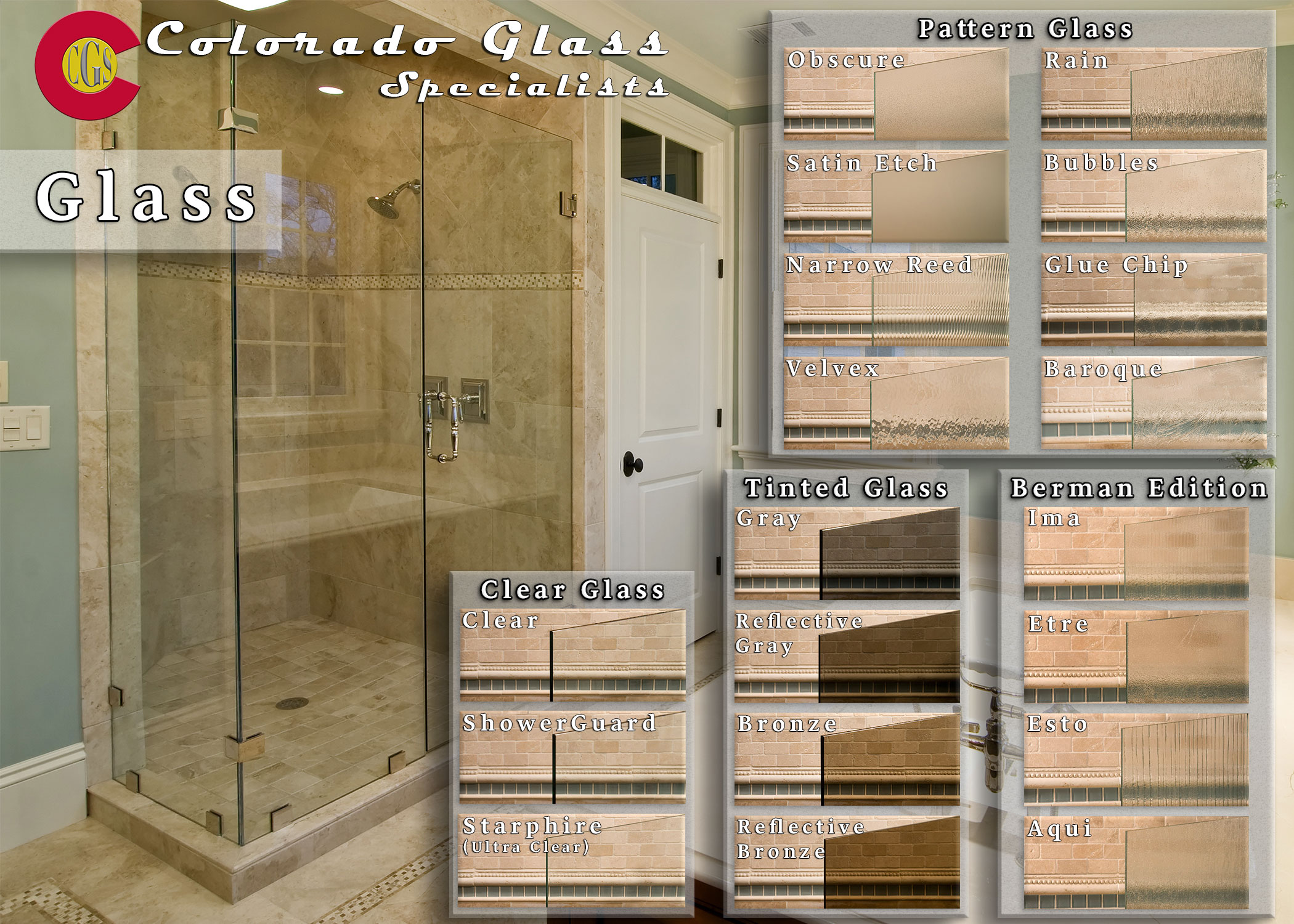 ---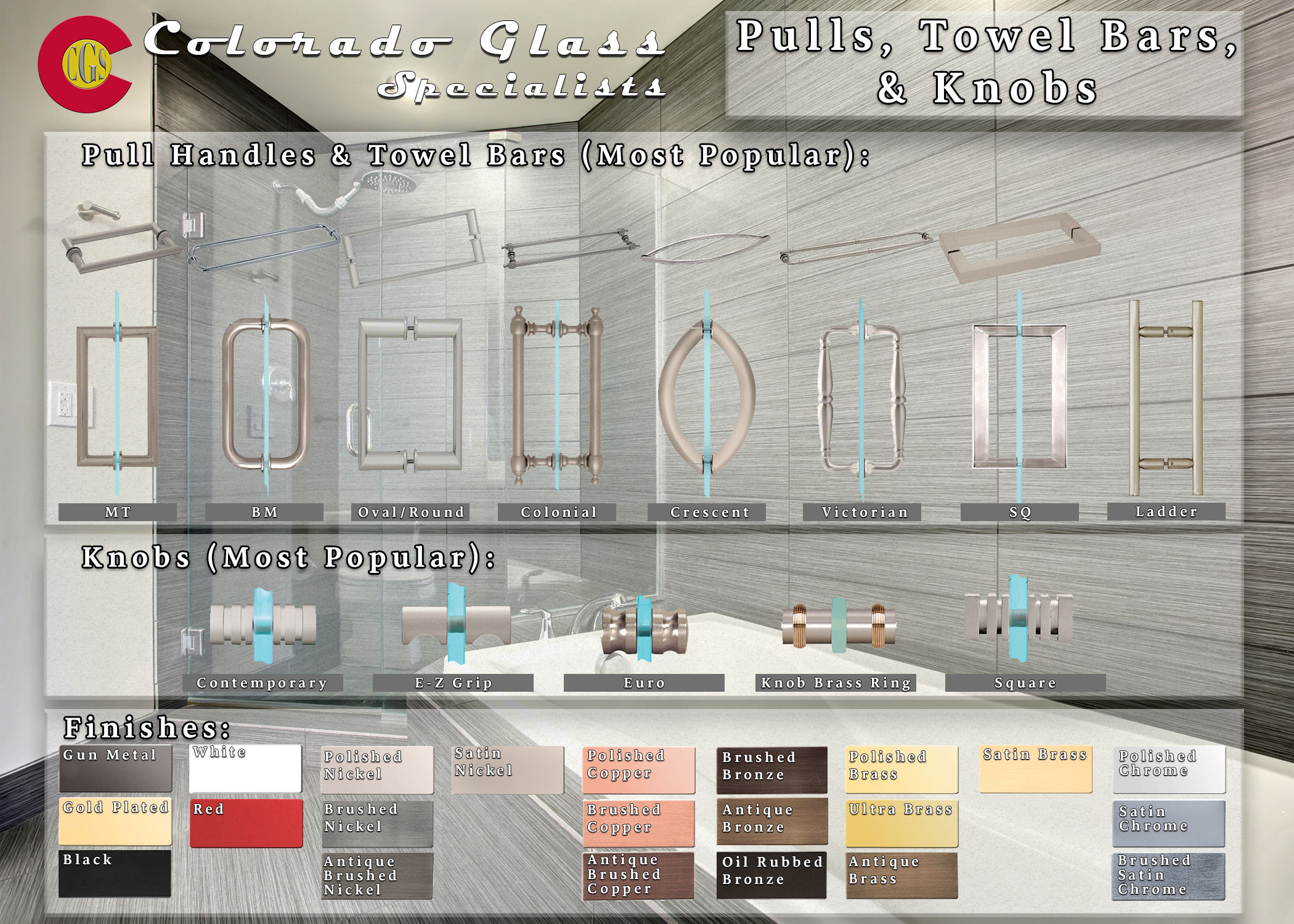 We are proud to have served many great customers along the Front Range. See what others are saying about our services.
See More Reviews & Ratings

Denver Office
Find us.
4890 Ironton St #6E
Denver, CO 80239
Call us.
Email us.
Colorado Springs Office
Find us.
90 Mount View Ln., Unit C
Colorado Springs, CO 80907
Call us.
Email us.