Replacement Window Manufacturers
Any customer can have a car painted any color that he wants so long as it is blackHenry Ford
Do your research!  You'll find that most window installation professionals offer a selection of windows from 1 or 2 manufacturers.  However, this limited window selection is not enough to accommodate the diverse window market seen in Colorado.
In our beginning, we also offered our customers a choice of 2 window manufacturers.  However, through many hail damaged window replacements, it was clear that we needed to take a different approach.
Hail storms often do not damage windows on every side of a home.  Therefore, it is important to match replacement windows in style, color, and efficiency values.  As a result, we separated our services from others by actually determining window manufacturers and the series of the damaged windows. We would then determine the distribution channel that would allow us to provide our clients with exact window replacements. Rather than providing solutions that only matched in material and color (ex. white vinyl window for a white vinyl window).  There are certainly more factors that go into finding a suitable window replacement than matching a window's material and color.
We now provide our clients with a choice in 16 window manufacturers.  More importantly, we give our clients the ability to choose the best replacement windows for their unique project. Our award winning teams will help you find window solutions that meet your requirements for budget, efficiency, functionality, and aesthetics.  Colorado Glass Specialists is also able to offer you the greatest selection in vinyl, wood, fiberglass, and composite window replacements. We achieve this through our broad range of available window manufacturers.
As a result, our version of window choice isn't convincing clients that a single manufacturer is always the best choice. After all, a single manufacturer cannot possibly offer the best solution for every client's unique requirements.  We are proud to offer our clients a true choice in replacement windows.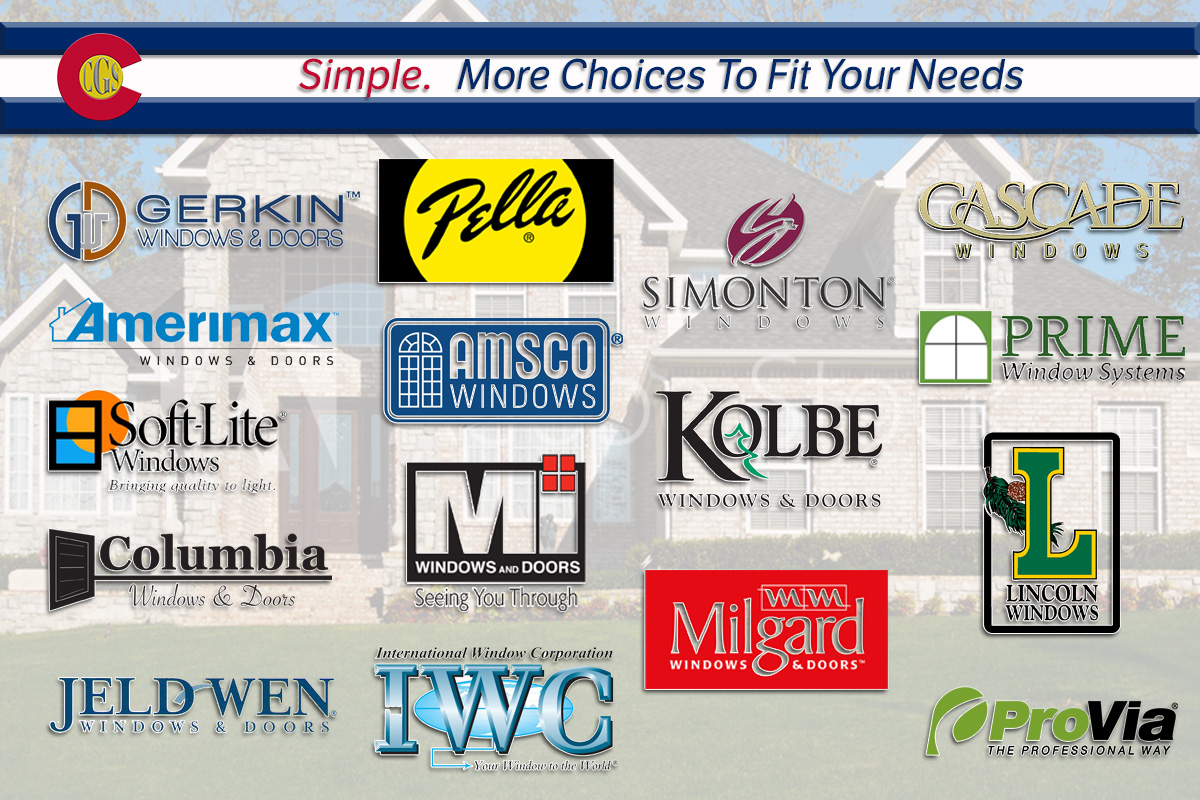 We are proud to have served many great customers along the Front Range. See what others are saying about our services.
See More Reviews & Ratings

Denver Office
Find us.
4890 Ironton St #6E
Denver, CO 80239
Call us.
Email us.
Colorado Springs Office
Find us.
90 Mount View Ln., Unit C
Colorado Springs, CO 80907
Call us.
Email us.